Closing Keynote/Workshop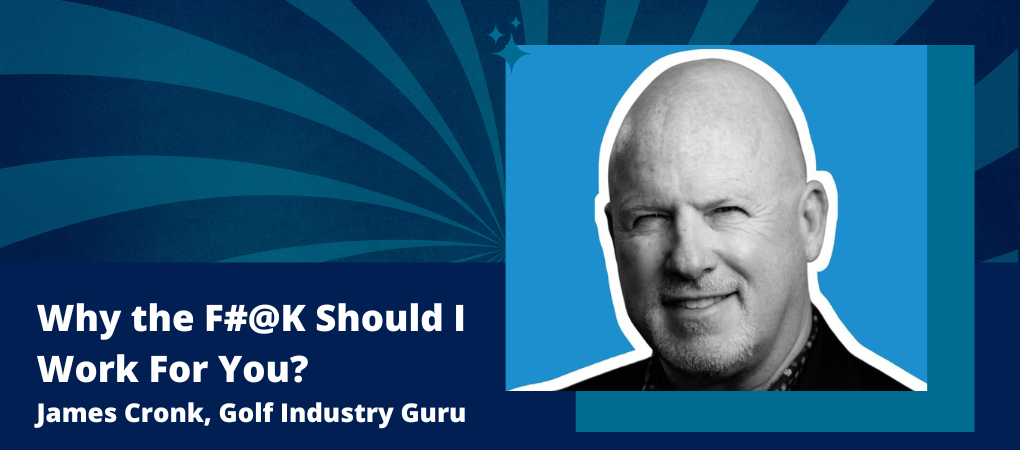 THURSDAY, DECEMBER 1
1:15 PM - 2:30 PM
A Keynote Speaker & Collaborative Workshop all rolled into one session! Come listen to and participate in the most powerful session about the current labour issues in the golf industry!
Having trouble finding and keeping staff? Are you wondering how much it costs to buy a robot that rakes bunkers AND does dishes? Does your staff tell YOU when they will work and what they will do and for how much?
Let's face it...in today's golf industry (and literally the entire hospitality industry) the biggest challenge these days seems to be less about a full customer parking lot and more about an empty staff parking lot!
In this collaborative session you will sit among your peers and brainstorm ideas for finding, training, motivating and rewarding your team so that in 2023 your club is the EMPLOYER OF CHOICE in your market!
JAMES CRONK | Golf Industry Guru
James Cronk is a club industry leader with over 30 years experience in the golf and service industry. He has presented keynote sessions and workshop seminars at many major golf industry events around the world, including the CSCM National Conference (twice), the Asia Pacific Golf Summit (6 times including India in November 2019), the European Golf Business Conference (3 times including Portugal 2020), the CMAA World Conference (twice), and every NGCOA Canada national conference.
James and his business partner Scott Masse launched Golf Industry Guru (GIG), an on-line training platform for the club industry. Golf Industry Guru (GIG) is an on-line manager training resource featuring tools, tips, templates, videos and blogs from many of the world's leading golf and hospitality industry gurus. To learn more visit www.cronkgroup.com and www.golfindustryguru.com