Get Linked Opening Reception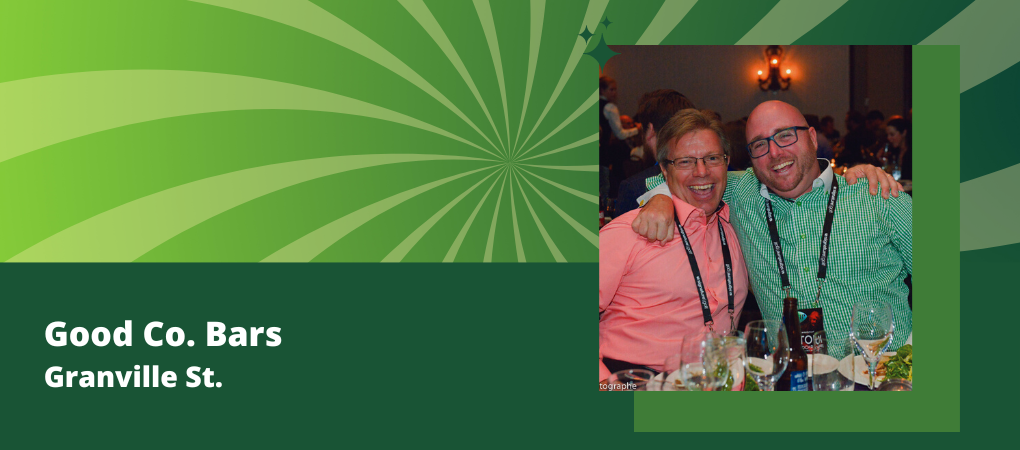 TUESDAY, NOVEMBER 29 | 5:45 pm - 7:45 pm
Good Co. Bars, 965 Granville St.

EVENT IS SOLD OUT
Be prepared to have some FUN at our Come Together opening reception at Good Co. Bars located just a couple of blocks from the Sheraton Wall Centre Hotel.
Enjoy a fun evening getting reacquainted with friends and colleagues after two years apart. With giant wooden share tables, bench seating and a myriad of vintage pinball and arcade games, foosball, shuffleboard, ping-pong, pool and bocce spread out over two floors, this is definitely the go to spot to gather with your peers. Enjoy the good food, good beer and good company in tow. Let's Play!
This event is part of your full delegate registration. Guests and exhibitors must register for this event separately.
---
presented by:
entertainment sponsor:
Link-Up Networking
Don't forget your Networking Game card and links as you enter for a fun way to reconnect with old and new friends. Our networking game will have you mingling with fellow delegates to create a chain link of connections for your chance to win a FINE WINE PACKAGE courtesy of Rain Bird.
---
presented by: