TUESDAY, NOVEMBER 28 • 1:30PM - 3:00PM
presented by: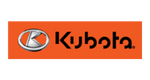 The Future Of Leadership - Resiliency And Momentum In Uncertain Times

Consistent and rapid change has become the norm for our industry. In this presentation Matt will share the core areas that leaders need to focus on to get the results their team wants and deserves heading into 2024. Throughout this talk, you will not hear theories, but proven strategies that when invested in, will allow you to improve your team engagement, increase manager and staff retention, while taking your guest experience to the next level.
Don't miss this incredible opportunity to learn from the best and get into the fast lane towards achieving your business goals!

---



ABOUT MATT ROLFE
COACHING ON THE ART OF GROWING AND SCALING LEADERS AND LEADERSHIP TEAMS
Matt Rolfe is a coach, speaker, and entrepreneur who mentors the top ten percent of the hospitality industry toward unlocking their true potential.
As founder of Results Hospitality and Westshore Hospitality Group, he has worked with hundreds of leadership teams throughout North America. Beginning his career with companies like Bacardi and Labatt/Anheuser Busch, Matt has become an industry expert dedicated to helping leaders examine the human element of their businesses and execute effective team-building strategies unique to their needs.
Over his 15+ years leading Westshore Hospitality Group, Matt has studied hundreds of operations and identified what the top ten percent do that's fundamentally different from the rest of the industry.
Asking the question, "What do they do that makes them stand out from the competition?" Matt has developed concepts that have been tested, challenged, proven, and continuously improved. Everything he coaches and advocates for is based on experience, successes, and failures.